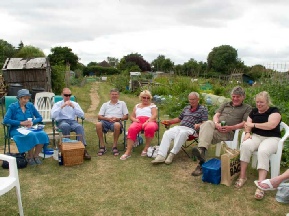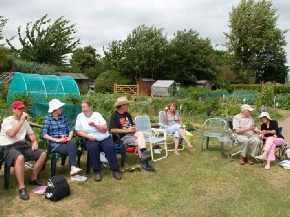 Eleven brave souls turned out for the barbecue, amidst forecasts of blustery showers and high winds. Under the circumstances the weather was relatively kind - no rain, but quite windy. In any event, everybody seemed to have a good time.

Many thanks to everybody who turned up, and to those who contributed food, with particular thanks to Lucy for her most excellent curry puffs!

Special thanks to Richard West for organising the event and to Richard and Jenny West and Chris and Tony Hall for providing and manning the barbecues.